ANTIETAM (Part the Tenth)
In which we look at the last major combat on the northern part of the battlefield, as Greene's Federals gain a foothold in the West Woods near the Dunker Church. With next week's episode, the action shifts to the Sunken Road.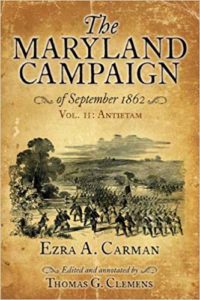 Our book recommendation for this episode is "The Maryland Campaign of September 1862" by Ezra A. Carman, edited & annotated by Thomas G. Clemens.