LEE'S SPECIAL ORDERS No. 191
In which we look at the movements of Robert E. Lee's Army of Northern Virginia after it crossed the Potomac River into Maryland.  We also discuss the reaction of George B. McClellan's Army of the Potomac to the Confederate strike north. And we talk about Lee's Special Orders No. 191.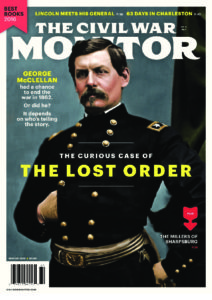 Our "book recommendation" for this episode is the Winter 2016 issue of The Civil War Monitor magazine, which contains an article about the Lost Order by Stephen Sears.